Course details
【Random Course】 "Gion HIGUCHI" Offering the cuisine of sticking! All 7 ~ 8 items including high-grade foods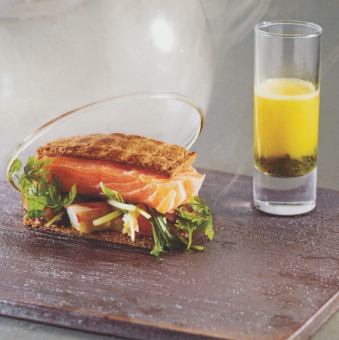 18000 yen
※ above, tax excluded price will be.
Reservation deadline

Coming to the store until the day 19 of the desired date
Available days for reservation

Monday - Sunday - Public holidays - Holidays
◆ 8 ~ 9 goods ◆ 18000 yen (tax excluded) From 2 people
Course menu
Course composition will be decided by ingredients arrived on the day ※.
The menu below is "an example of a certain day".Please note.
■ appetizer
Mariage with a cloud, a scallop and a button shrimp
Ashira caviar and served with Melba toast
■ appetizer
Broiled live lobster of lobster
■ appetizer
Dip of oysters and smoked salmon
■ appetizer
Matsutake mushrooms with western mushrooms
■ fish cuisine
Snapper's Poiret Wasabi Nouri Sauce
■ risotto
Truffle Risotto (just like truffle)
■ Meat
Omi beef fillet A5 wrapped in rank pie
■ Pan
Semi-hard bucket (with German butter)
■ dessert
Yamazaki 12 years chocolate mousse
Pumpkin Brulee
Sweet potato ice cream
■ coffee or tea
* Menus may change due to purchase situation etc.Please note.
2018/07/09 update